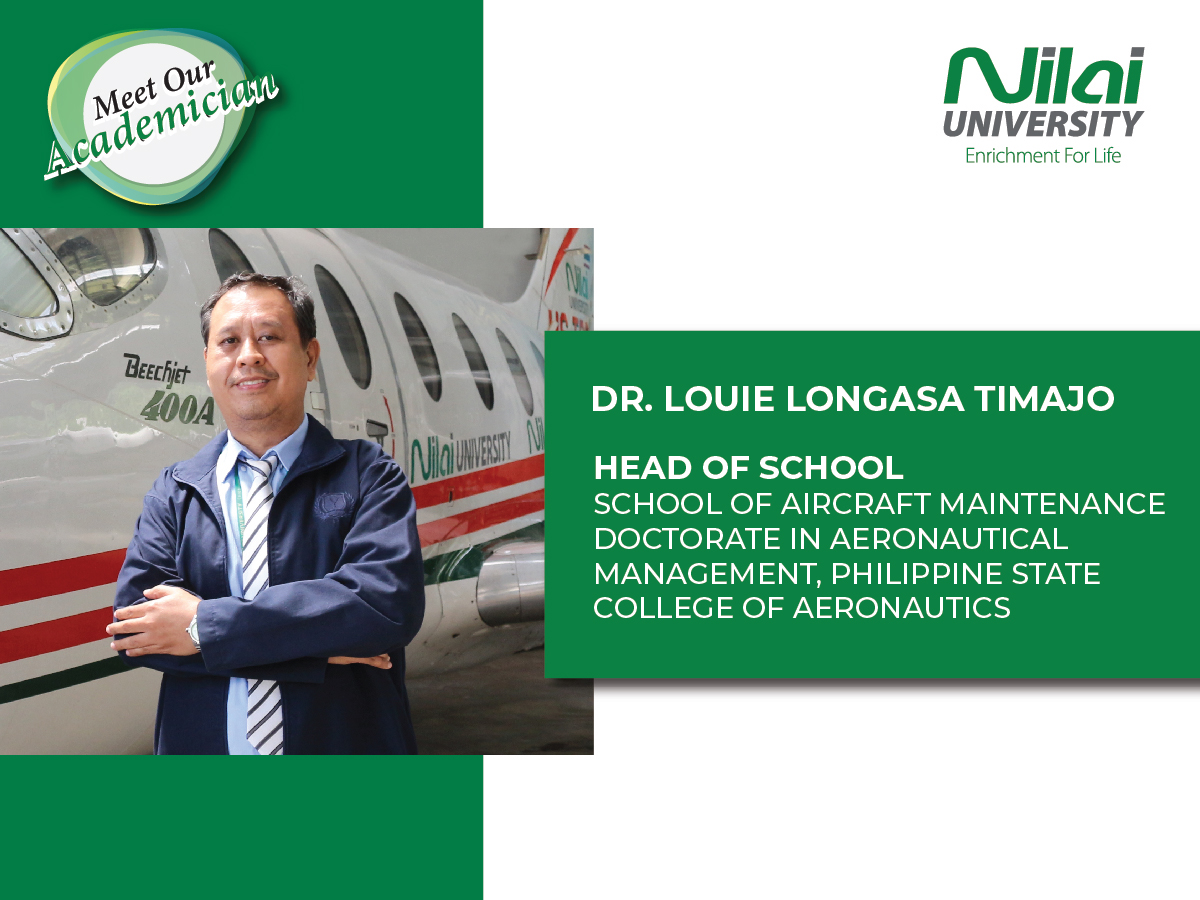 His celebrated work focuses especially on aircraft design, aircraft maintenance and operations, aircraft weight and balance, aviation safety, and aeronautical and airport management.

Dr. Louie is a Registered Engineering Technologist (Aerospace) at the Board of Engineers of Malaysia and a Professional Registered Aeronautical Engineer at Professional Regulation Commission in the Philippines. Apart from being the member of the International Association of Engineers and Society of Aerospace Engineers of the Philippines, his list of professional qualifications include Civil Aviation Authority of the Philippines (CAAP) - Ground Instructor (Gl); type rating Weight and Balance and Theory of Flight and Aviation Maintenance Technician (AMT); type rating Airframe and Powerplant rating.

His academic achievements include Master of Education in Aeronautical Management at Philippines State College of Aeronautics, Master of Technology at Technological University of the Philippines, Bachelor of Science in Aeronautical Engineering at PATTS College of Aeronautics before earning his Doctorate in Aeronautical Management, Philippine State College of Aeronautics. He brings the vision, drive, and commitment to the next generation of aviation professionals.