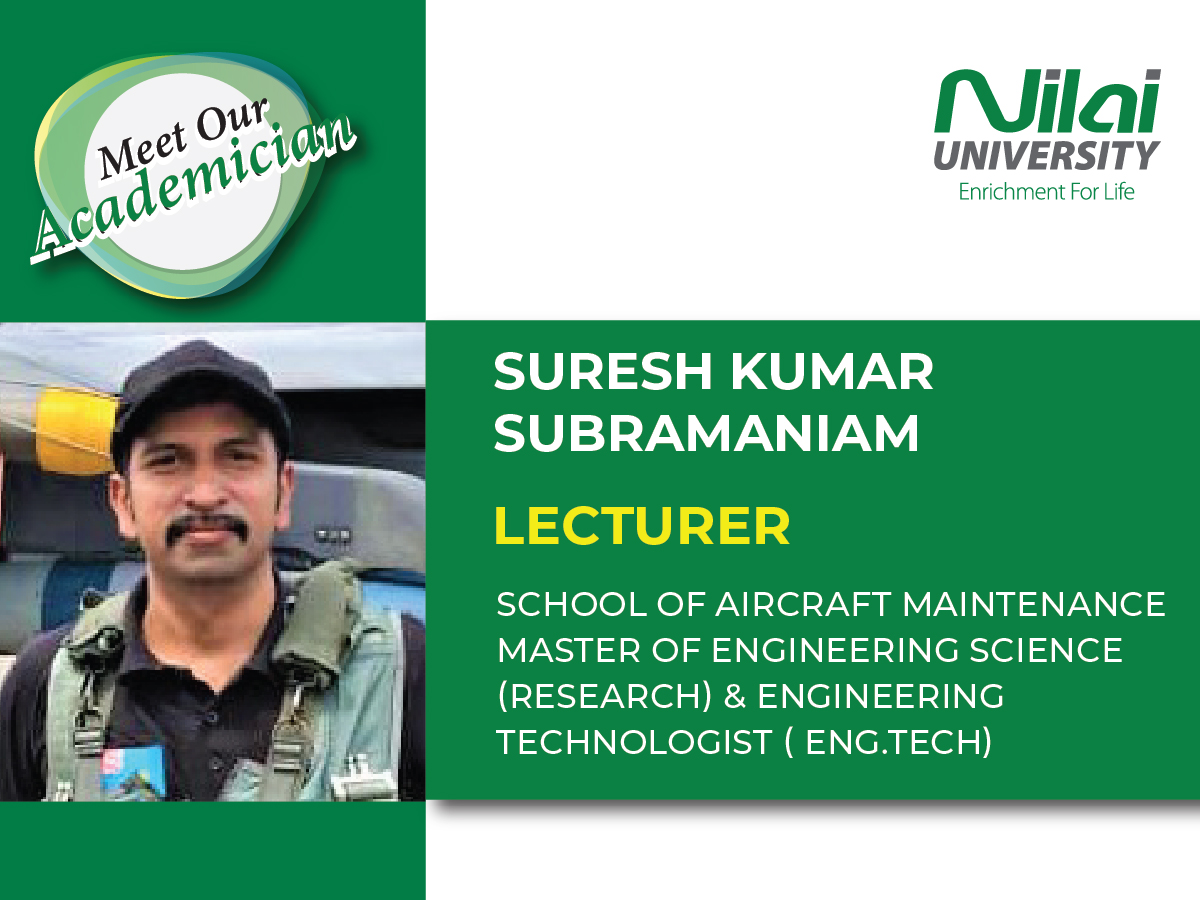 His notable list of academic achievements include a degree in Mechanical Engineering, Robert Gordon University, Scotland, UK and a Master of Engineering Science (Research), Nilai University.

In the Aviation professional qualification scope, he has a EASA B1.1 Aircraft Maintenance Engineer Diploma from a EASA/CASA(Australia) Part 147 training organization from Aviation Australia, Brisbane, Australia.

His work focuses especially on aerodynamics & aerospace - aerofoils, aircraft engineering - airframe & powerplant and human factors, and mechanical engineering - wind turbine. Aside from that, he is an Engineering Technologist( Eng.Tech) registered with the Board of Engineers Malaysia(BEM). Mr. Suresh's outstanding academic performance and genuine passion in aircraft engineering will certainly open a whole new avenue of possibilities for passionate young talents out there.